---
---
♥ A Storage Box for Nail Drills: Max 14 drill bits to hold. Clear case, so don't need to open to check. Easy to open and close of the cover. Supply a sealed room for drills to against dust and damp. The Case could hold 3/32" (2.35 mm) carbide or ceramic nail drills.
♥ Tightness: On the base, there is a holder, supply 14 small holders for drills. The holder size is 3/32" (2.35 mm). It could hold the drill very stable. You don't need to worry the drills would move around in the case. And you could take the drills down easily.
♥ Pocketable & Mini: Small size, convenient to bring it outsize for nail drill working.
♥ Material: PP, a safe material for drill bits, transparent color. And it's light, only 28 g / 0.98 oz.
♥ This item is NOT include the drills. ONLY 1 Nail Drill Bit Holder.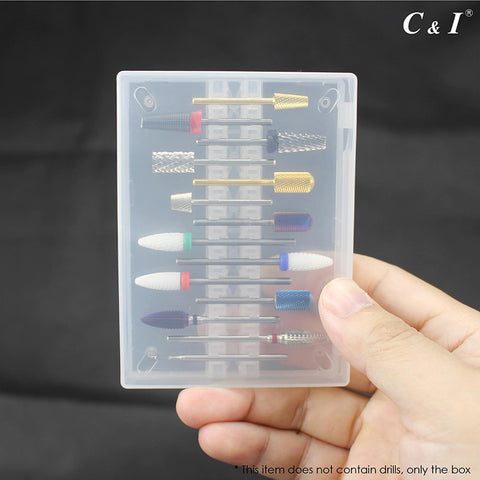 ---